"Mi chiedono, ci chiedono, chi siamo noi. Domandiamo invece, chi siete voi? Voi che da 27 anni ci permettete di essere aperti. Questi siamo noi. Grazie a voi. Grazie a noi."
" They ask me, they ask us, who we are. We ask, instead, who are you? You, who have been allowing us to stay open since 27 years. That's who we are. Thanks to you. Thanks to us."
IL NOSTRO MENÙ
Le specialità di Giulio - Giulio's specialities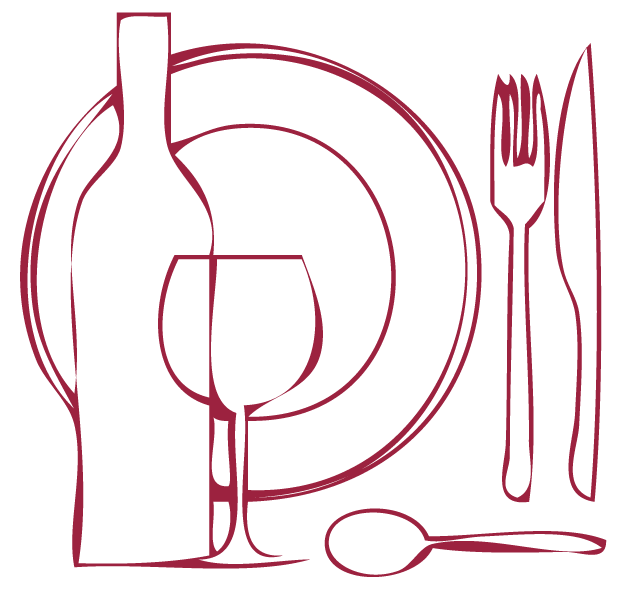 Antipasti - Appetizers
Prosciutto e mozzarella di bufala - Ham and buffalo mozzarella
Tomino speck e asparagi caldo - Hot tomino cheese with speck and asparagi
Burratina su letto di radicchio saltato - Burratina on steamed red chicory
Caprese in "carrozza" con salsa al pesto - Crumled caprese with pesto sauce
Carpaccio di manzo danese, rucola e scaglie di parmigiano - Carpaccio of Danish beef with rocket and slivers of Parmesan cheese
Formaggi e salumi - Cheese, Salami and cold pork meats
Degustazione di formaggi e salumi - Cutting board with cheese, salami and cold pork meats
Zuppe - Soup
Zuppa di fagioli e cozze - Bean soup with mussels
Zuppa di ceci con vongole - Chickpea soup with clams
Zuppa bio di lenticchie, piselli, risi e amaranto - Organic soup of lentis, peas, rices and amaranth
Primi piatti - First Courses
Fettuccine al pesto gamberi e pachino - Fettuccine with pesto sauce, shrimps and pachino tomatoes
Tonnarelli all'amatriciana - Tonnarelli amatriciana sauce
Tonnarelli cacio e pepe - Tonnarelli cheese and pepper
Tonnarelli cacio e pepe al tartufo - Tonnarelli cheese and pepper with truffle
Risotto al pistacchio, gamberi e castelmagno - Risotto with pistachio, shrimps and Castelmagno cheese
Tonnarelli alla carbonara con pecorino 18 mesi - Tonnarelli with eggs and bacon with 18 months' mature sheep's milk cheese
Tonnarelli alla gricia con pecorino 18 mesi - Tonnarelli withsweet bacon, pepper and 18 months' mature sheep's milk cheese
Fettuccine ai funghi porcini - Fettuccine with cep mushrooms
Ravioli ricotta e spinaci al ragù verde - Ravioli with cottage cheese, spinach and green "bolognese" style sauce
Lasagna rustica - Farmhouse lasagne
Fettuccine pomodoro e basilico - Fettuccine with tomato and basil
Fettuccine al ragù - Fettuccine with bolognese sauce
Secondi piatti - Second Courses
Petto d'anatra alle prugne e cipolle di Tropea (x2 prs.) con contorno del giorno - Duck breast with plums and Tropea's onions (x 2 prs.) with side dish of the day
Stinco di maiale con patate al forno - Pork knuckle whit baked potatoes
Filetto di manzo con porcini e pistacchio (250gr)- Beef fillet with cep mushrooms and pistachio
Polpette di vitello al curry con riso bianco e riso nero - Curried veal meatballs with white and black rice
Saltimbocca alla romana con contorno del giorno - Slice of veal meat with ham and a bay leaf on with side dish of the day
Tagliata di manzo al sale rosa, rucola e pachino (300gr) - Sliced Beef with rocket, pink salt and pachino tomatoes
Tartare di filetto (250gr) - Tartare fillet
Millefoglie di pollo e zucchine con tortino di zucchine e bacon - Chicken milfoils with courgettes and cake cougettes and bacon
Vitello tonnato con contorno di patate al vapore - Veal with tuna sauce and steamend potatoes
Insalate - Salads
Insalata Giulio (zucchine, noci, parmigiano, lattuga) - Giulio's salad (courgettes, nuts, Parmesan cheese, lettuce)
Insalata Caesar - Caesar salad
Insalata di spinaci, pancetta, feta e miele - Spinach, bacon, fetacheese and honey
Insalata Nicoise - Tuna fish, green salad, egg, tomato, anchovies, potatoes
Caprese di bufala - Buffalo caprese (buffalo mozzarella and tomatoes)
Contorni - Side dishes
Cicoria in padella - Fried chicory
Melanzane trifolate - Tossed eggplants
Zucchine trifolate - Tossed courgettes
Patate al forno - Potatoes cooked in oven
Dolci - Dessert
Tiramisù della casa - Home made tiramisù
Tortino al cioccolato caldo, con zucchero frizzante e frutti di bosco - Hot chocolate cake with sparkling sugar and soft fruit
Cheese cake - Cheese cake
Millefoglie panna e cioccolato - Millefoglie cake with chocolate and whipped cream
Tortino di mele - Small tart apples
Fragole fresche con gelato alla crema - Fresh strawberries with vanilla ice cream
Tutti i nostri dolci sono fatti da noi / Every dessert are made in home
I NOSTRI VINI
Abbiamo oltre mille etichette di vino..
We have more than a thousand wine labels....
Contact
Via di Monte Giordano, 28 - 00186 Roma
Info e prenotazioni / Info and reservation Tel. +39 06 68803288


Prenota il tuo tavolo / Reserve your table
Non si accettano prenotazioni via Mail / We don't accept Mail reservation